vSphere web clientıma giriş yaparken hata ile karşılaştım. vCenter'ın appliance işletim sistemini kontrol ettiğimde aşağıdaki hatanın ouştuğunu gördüm.
Error: Dependancy failed for /sysroot
Error: Dependancy failed for Initrd Root File System
Error: Dependancy failed for Reload Configuration for the Real Root
Generating "/run/initramfs/rdsosreport.txt"
Entering Emergency Mode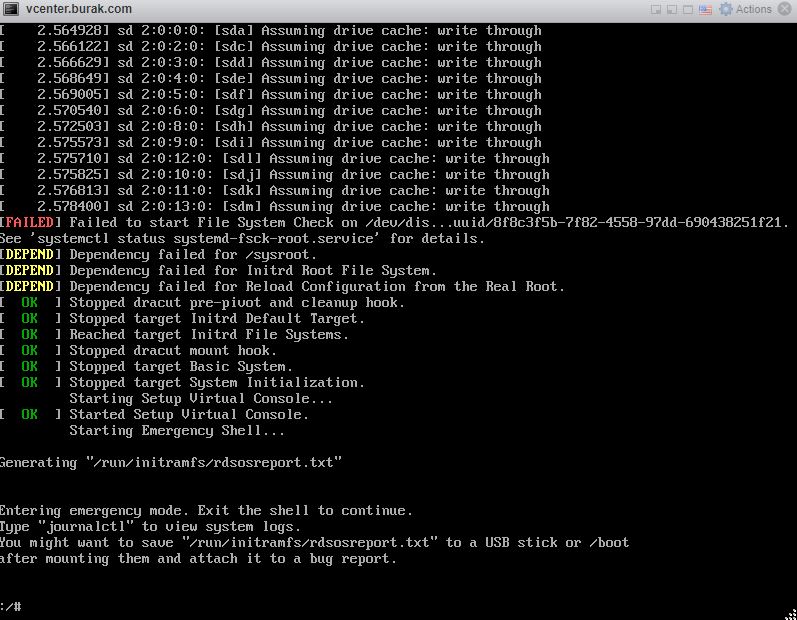 İlk olarak fsck /dev/sda3 komutunu çalıştırıyoruz.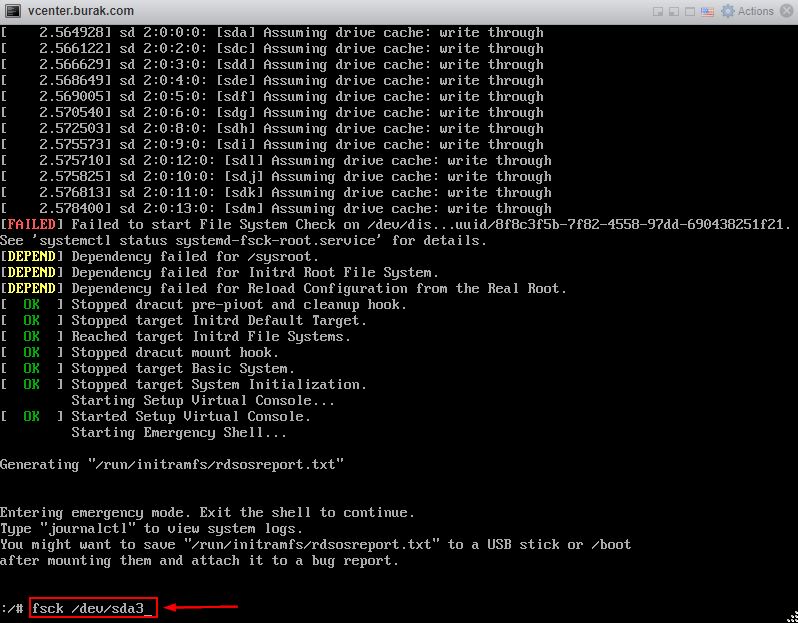 Sonra bütün sorulara "Y" Yes to all diyerek devam edeceğiz. İşlem sona erdiğinde karşımıza FILE SYSTEM WAS MODIFIED bildirisi çıkacak.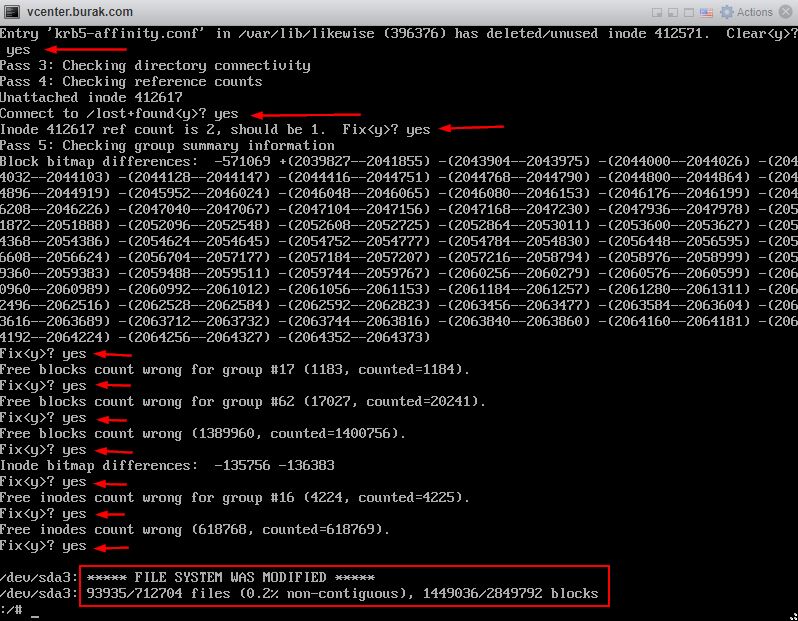 vCenter 6.7 appliance'ımızı işlemleri tamamladıkdan sonra reboot ediyoruz. Bize aşağıdaki hataları veriyor.
Failed to start Network Service.
Failed to start Update UTMP about System Runlevel Changes.
Welcome to emergency mode. After logging in type "journalctl –xb" to view system logs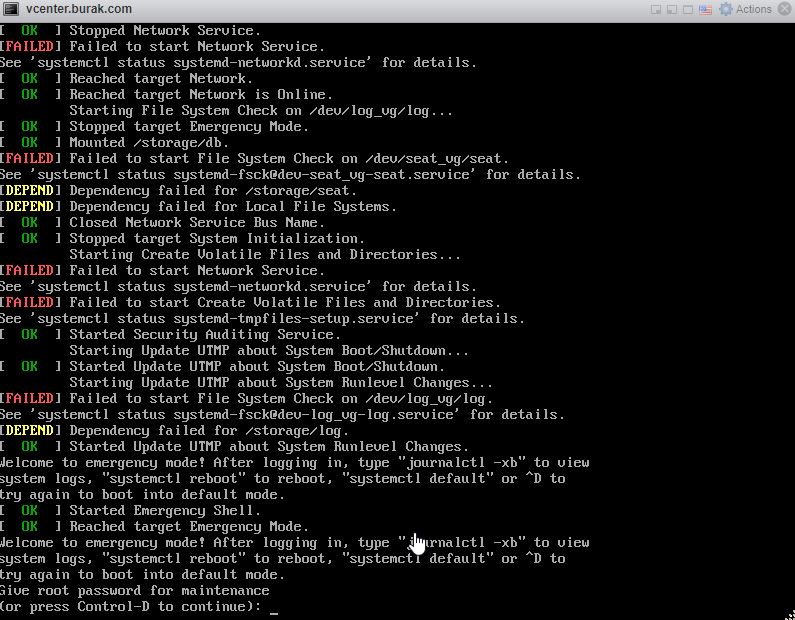 root Password'umuzu iki kere giriyoruz ve command prompt a shell yazıyoruz ve sonrasında fsck /dev/mapper/log vg-log komutunu çalıştırıyoruz. Sorulan sorulara "Y" yes to all diyoruz.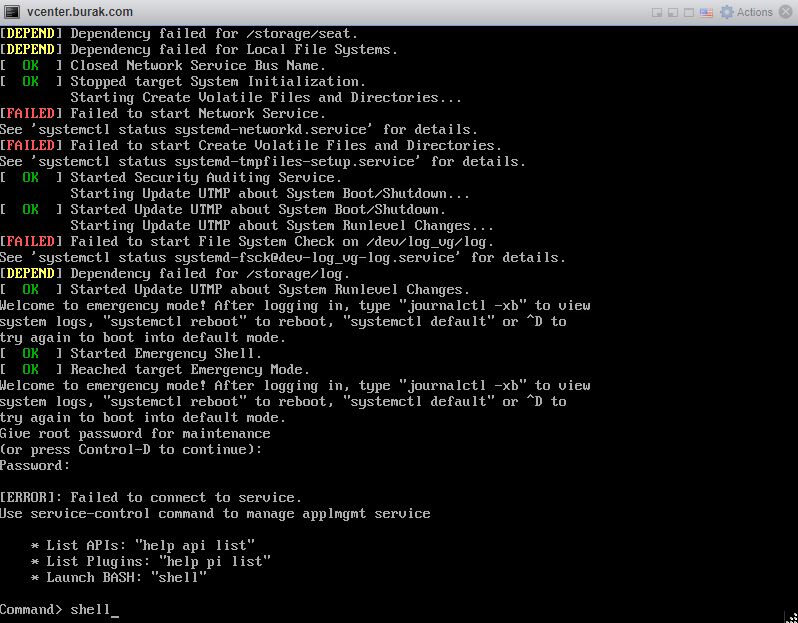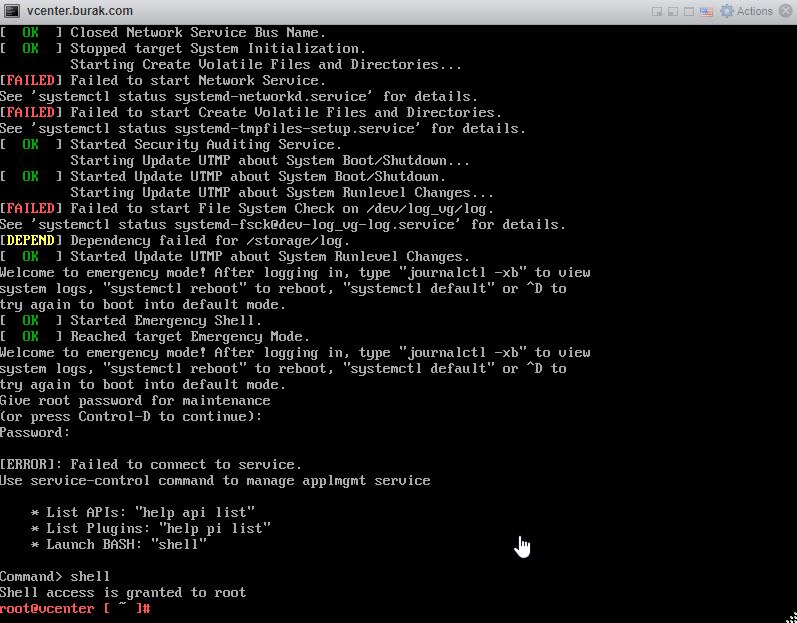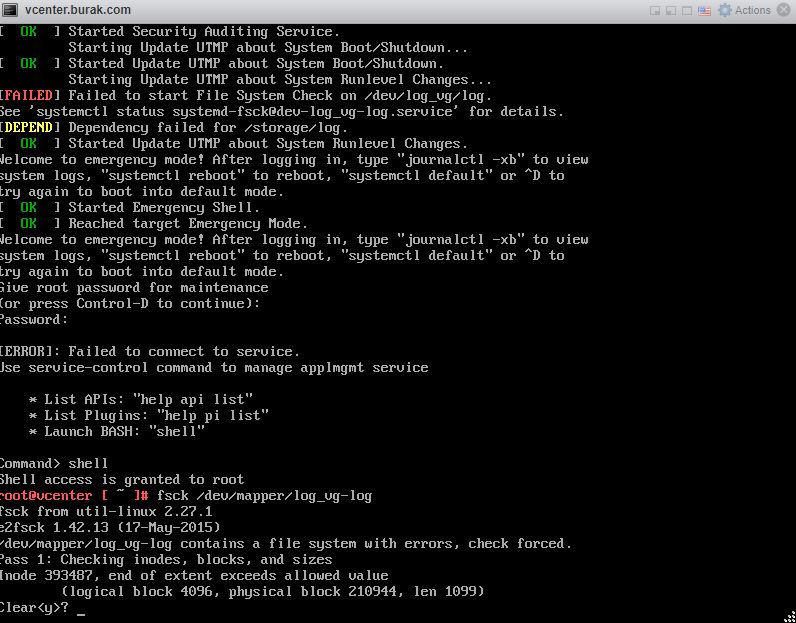 Son olarak VCSA'i reboot ediyoruz.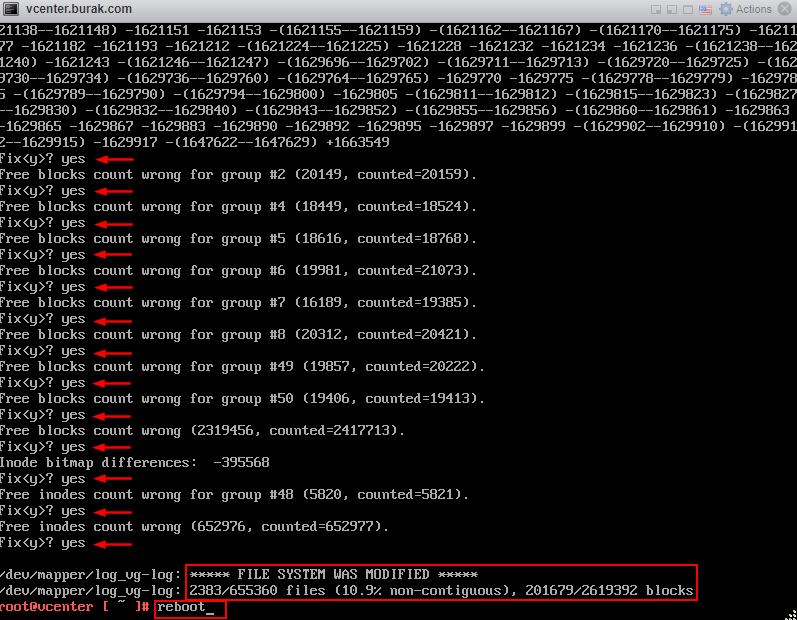 Görüldüğü gibi vSphere 6.7 vCenter tekrardan çalışmaya başladı.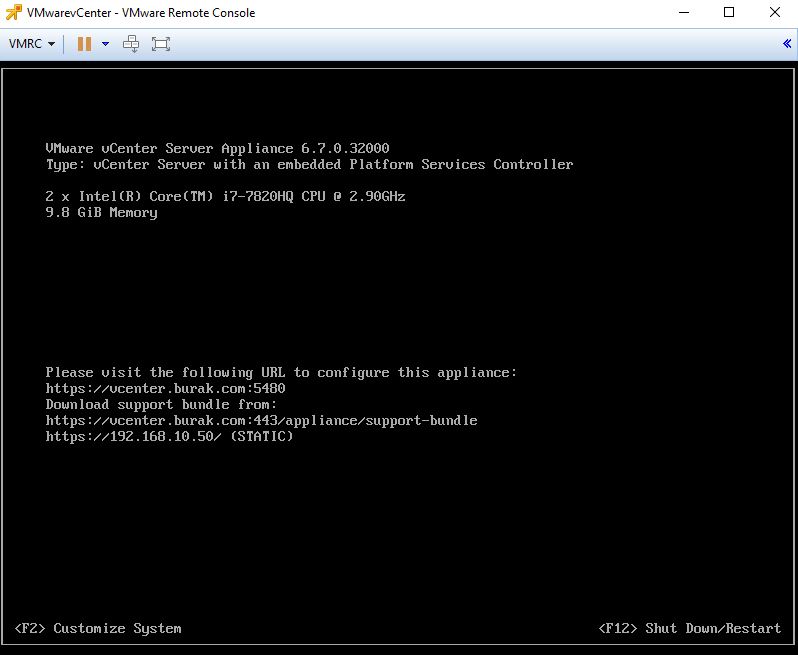 Bir sonraki yazımızda görüşmek üzere. Faydası olması dileğiyle.