Merhaba, bu yazımda sizlere VM'e USB bağladığımız zaman device was not found error' un çözümünü anlatıyor olacağım.
USB'yi ESXi 6.7'ye üzerinde çalışan bir VM'e takmak istediğimiz zaman, "Cannot connect 'path:0/1/0/12' to this virtual machine. The device was not found." hata mesajı alırız. ESXi 6.7'de değişen default bir ayar sonucu smart card reader ile alakalı vmx dosyasına bir parametre girmeniz gerekmektedir. VM'i kapatıp, Edit Settings'i açıyoruz, VM Options sekmesi altında Advanced kısmına geliyoruz, add configuration parameter'a tıklayarak aşağıdaki değeri yazıyoruz.
usb.generic.allowCCID = "TRUE"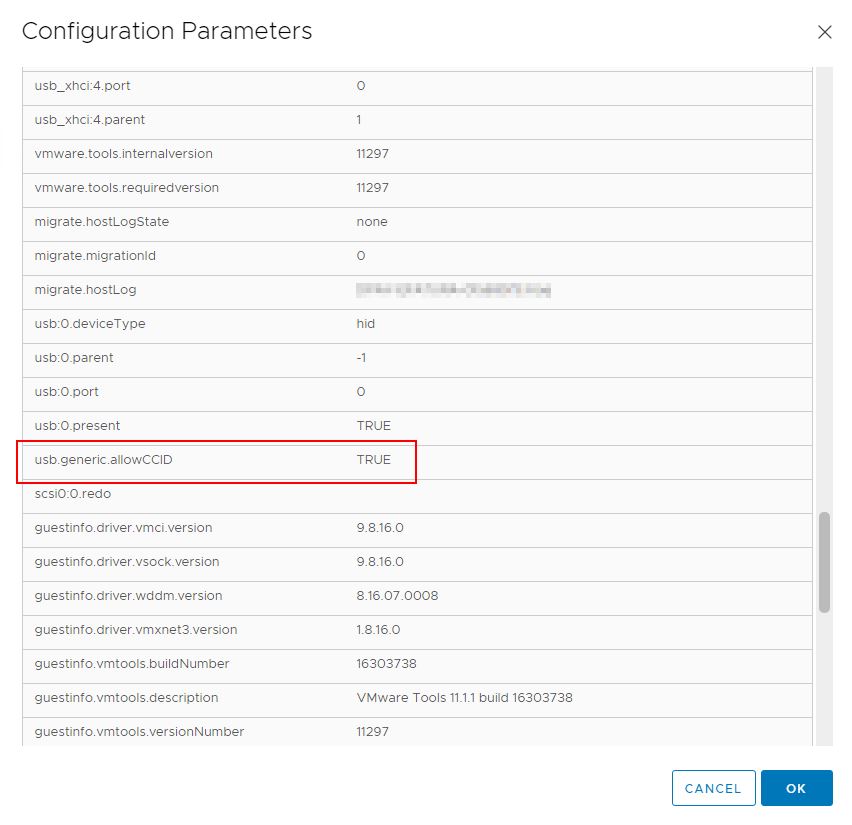 İşlemi tamamladıktan sonra istediğiniz USB aygıtını tanımlayabilirsiniz.
Bir sonraki yazımızda görüşmek üzere. Faydalı olması dileğiyle.